5 Common Types of Training Videos + 1 new one
1. Software screencasts
A software screencast is a recording of a computer screen or mobile device. It's perfect for how-to training for:
computer processes, 

software applications,

navigating websites. 
Managers can use many free and paid screen recording tools to create quick and easy-to-understand screencasts.
2. Corporate training videos
Corporate training videos might conjure up images of this: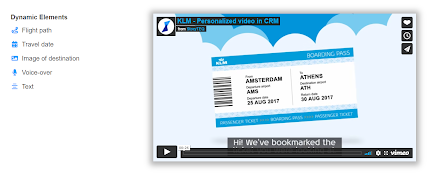 But thankfully, we've come a long way. They're created for employee training and onboarding to help:
new employees effortlessly navigate different processes

educate all staff on enterprise policies and guidelines

existing employees upskill and reskill
By choosing a video editing platform that is simple to use, HR and L&D teams can create solid training videos that get the job done and save on the cost of outsourcing. 
3. Animated videos
Educating your employees about a process or concept can be done more easily through animation videos. They can help:
Illustrate complex processes

emotionally connect your audience

make the information more memorable

improve engagement rates

There are two ways to create an animated video. Invest in outsourcing them, or create them in PowerPoint. There are plenty of tutorials if you want to DIY.
4. Scenario videos
Scenario-based training is a powerful method that uses immersive simulations like VR environments, eLearning games, quizzes and role-play training. They help to:
engage employees in live-action

enable them to learn new things or applications on the job
There are free, paid and outsourcing options, such as our Videosity solution. Using a video platform allows you to write your scenario scripts and easily record live enactments using any video camera or smartphone.
5. Interactive videos
Interactive videos allow learners to select their path and learn through an involved experience. They can click, drag, scroll, hover, gesture and complete other digital actions. They help to:
keep engagement levels up

track user progress
These videos require interactive video software if you want to DIY. You'll be including immersive interactive elements such as images, text, links and quizzes. There is a range of options to suit all competency levels and budgets, so shop around.
6. Personalised videos
Personalised videos are finally having their moment in the sun. Personalised videos combine business data with videos. This enables brands to deliver a unique message to every unique stakeholder. They help to:
reach customers at critical touchpoints in their customer journey

deliver personalised video statements or proposals track open rates

provide a more meaningful onboarding experience.
Using a platform like ours, you connect CRM data with a video template and swappable, dynamic content to easily integrate personalised video in your prospect, customer journey, or employee workflow.
Need help finding the right video for your business? Book a no-obligation call today.