Why you don't need to be Steven Spielberg to create video content
What's more engaging? Downloading a PDF on how to give good feedback? Or watching a video of someone actually doing it?
The fact that everyday people watch one billion hours of videos on YouTube suggests it's going to be the latter.
So why aren't more businesses creating their own videos to help train staff? We have the tools at our disposal – from our smartphone camera to free editing software on the web, what's holding us back?
I suspect one of the barriers is fear. If we compare our attempt to a slick Qantas ad or professionally produced training video, we know we'll fall short. 
But I promise you, there is real value for learners when they have a role model to follow and a real-world example to make sense of. As long as the viewer can see and hear, it's going to be good enough to learn from. What really matters when it comes to video is the learning outcome.
You have the power right now to provide your audience with a learning experience that's engaging, relevant and authentic. So push those worries aside! 
Tips for recording your own training videos:
Test a few home-made video clips on a pilot group.

Incorporate constructive feedback into how you can improve them.

Build on your success and start to create a learning video library.
Free resources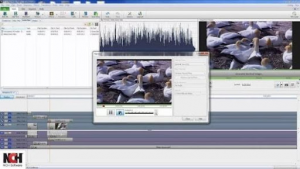 I used a free video editing tool called VideoPad until I was comfortable to purchase. It's paid version is low-priced anyway and is relatively easy to use. https://www.nchsoftware.com/videopad
You can find some great tutorials (video, naturally) online. Here's a good one by Learning Carton who discuss all the questions you might be thinking about shooting your own content.
https://learningcarton.com/a-beginners-guide-making-your-own-training-videos/
Don't want to DIY? Find out more about our video platform Videosity or contact us, we'd love to help you.